MRCA WinR - Women in Roofing
About MRCA WinR - Women in Roofing
For Women in the Management and Operations of Roofing Companies
WinR provides a place for women who are involved in the management of roofing companies to quickly and efficiently relate to others in similar roles with similar backgrounds and knowledge. Each person's involvement matters and will help them form the personality and directions of the group.
Share best practices
Learn about others' areas of expertise
Gain comfort in knowing you aren't alone in challenges faced
Find solutions and resources for your challenges
Make a difference for that follow
Change the perception of women in the roofing industry
Feel rejuvenated and energized to add value to your business
---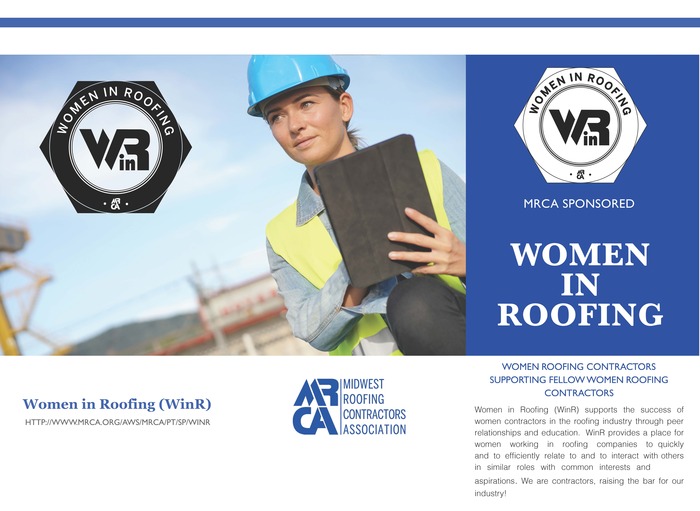 ---
If you have any pictures that you would like to share, please send them to Megan Miller at info@mrca.org. We would love to post them here and on our Facebook page!
Featured Articles
First Female VP Leads Roofing Alliance into the Future