What You Get
TCS Software provides easy-to-use tools that help non-profit organization save time, effort and money. You get:
exceptional customer service
great products that fit within your budget
20+ years of experience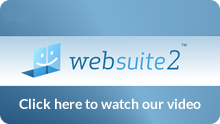 What People Say About Us
Whether starting a new site or upgrading a live site TCS Software can meet and exceed your expectations. Once the site is up and running they continue to monitor and provide support as needed. With the e-bulletin function I can contact my members easily and efficiently with important information that needs to be disseminated immediately.
Rosellen P., Bridgewater, NJ