What You Get
TCS Software provides easy-to-use tools that help non-profit organization save time, effort and money. You get:
exceptional customer service
great products that fit within your budget
20+ years of experience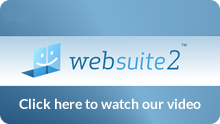 What People Say About Us
TCS has been extremely conscious and aware of our needs. As a small staff association, we operate in a different manner than most large associations and many of our needs do not fit a "cookie cutter" association management system. TCS has listened to our requests and in each case has created a solution to those problems. I would enthusiastically recommend TCS Software.
Garen D., Cleveland, OH